We are currently in the pre-Alpha One stages of Ashes of Creation. You can read the latest development updates on our news page here.
Alpha One playtest schedule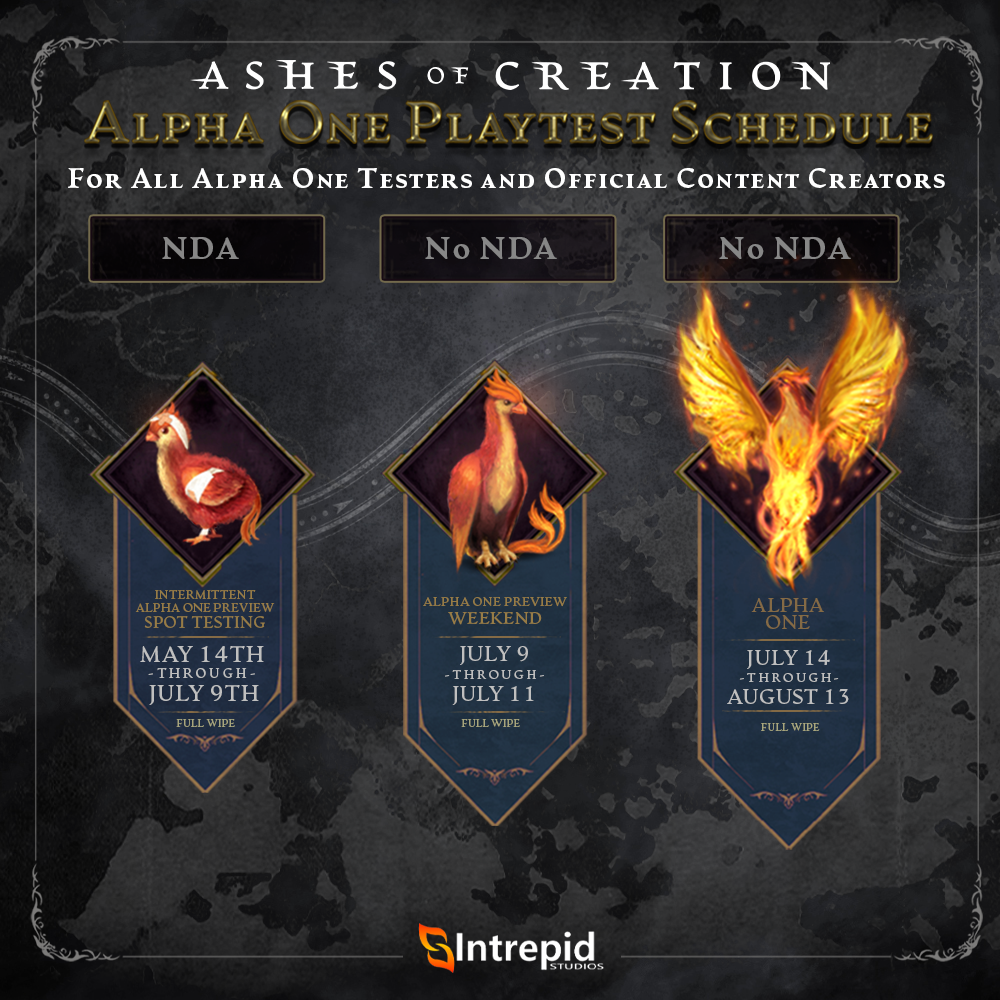 This schedule will include all Alpha One Testers for an Alpha One Preview weekend, starting July 9th, through July 11th. In the meantime, we will continue with our periodic spot testing under NDA with our Glorious Alpha One testers, as we work to deploy updates. This is all in preparation for the month long Alpha One testing scheduled to start July 14th.
What about Alpha Two, Beta One/Two, and Launch?
We haven't announced dates or schedules for these just yet. Never miss a moment - keep up with the latest news here!