What are Embers?
Embers are our virtual currency used to purchase cosmetic items and other items within both Ashes of Creation and Ashes of Creation Apocalypse. We have a few different Ember packages available for purchase with real-world currency on the website and in-game.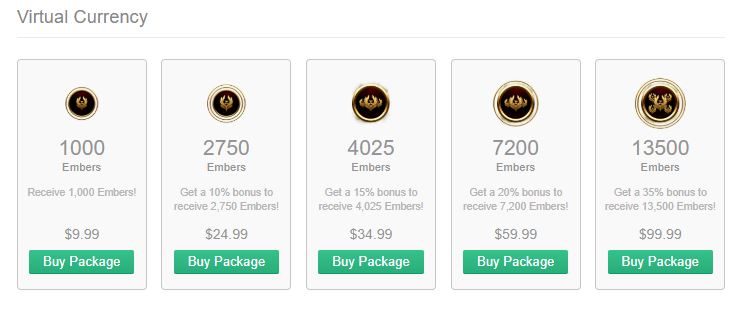 How do I use Embers?
You can purchase items with Embers in the in-game lobby. Just add the items you want to purchase to your cart and complete your purchase.
Can I refund or exchange my Ember purchases?
Unfortunately, once Embers are used, they cannot be refunded and we're unable to exchange them for a different item regardless of the reason.
I'm having issues completing a purchase.
If your purchase is failing, it may be for one of these reasons. If you still need assistance with a purchase, open a support ticket here.